DVR and CCTV One Stop solutions from
ICS.
In an ever complicating world, protecting your business and property has to be a top priority. From vandals, to robbery/burglary, to protecting yourself from lawsuits; A digital video recorder (DVR) and closed circuit television (CCTV) system is the answer for many of our clients. A DVR allows you to track employees, watch customers, keep an eye on property and sidewalks. Remote access and all night recording allow for a witness even when employees aren't in your facility.
ICS carries a variety of DVRs, cameras, and other products to make monitoring your property a cinch! Our qualified professionals will install, train, and support your equipment with a technical know how brought only by the type of experience ICS offers. Contact a member of our sales team to find out more today!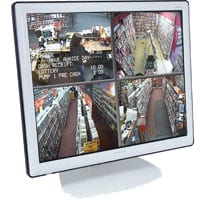 Don't Be Shy
Drop us a line anytime, and one of our customer service reps will respond to you as soon as possible