Multi-media for the Home One Stop solutions from
ICS.
ICS is proud to be a regional dealer authorized to handle Stewart Filmscreens, Klipsch Speakers, Zon Whole House Audio Systems, and Vidikron Projectors. In addition, we're the authorized dealer for Yamaha, Denon, Toshiba and other companies dedicated to innovation and perfection of integrated audio/visual systems for your home.
ICS will walk you through every step in planning, building, installing, and understanding your new home theater. With options to fit every need, budget, and overall look and feel of your new theater, the professionals at ICS will help you get the best theater for your space.
The professionals at ICS will manage every part of your project, from design and installation to service throughout, and provide you with quality listening, viewing – and living – in the years to come.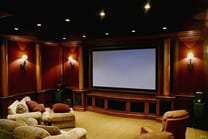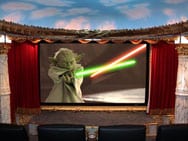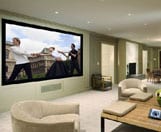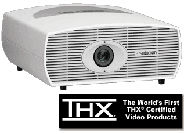 As a filmmaker, I want to duplicate the motion picture theater experience as closely as possible in the home. Vidikron is the best home projection system I've seen. You actually believe you're watching film.
We decided early on that a home theater would be a key feature of the new home we were building. ICS was with us from the beginning and throughout construction. Theinstallations were seamless, and they were available whenever we needed anything…and our home theater's the most popular room in the house.
Don't Be Shy
Drop us a line anytime, and one of our customer service reps will respond to you as soon as possible