Visual Communication One Stop solutions from
ICS.
When the presentation counts, you can count on ICS. ICS offers a complete line of visual communication solutions, from projectors to flat screen plasma televisions. Businesses spend thousands if not millions of dollars every year on marketing and presentations and ICS wants every penny of that investment to get through to your customers.
We offer a full arsenal of visual products and solutions to create the look and feel that you want your material to have. From hi-tech conference rooms for flawless presentations to eye-catching store displays powered by an array of LCD monitors, ICS will work hard to find the solution for you.
Our range of visual services include rough in wiring, running cable in existing spaces, mounting and wiring electronic projector screens, installing and calibrating projectors, custom mounting jobs for televisions, and so much more. Give your business the leading edge with ICS, contact a member of our sales team today for more information.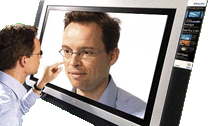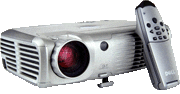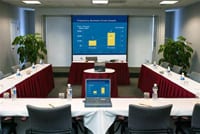 Don't Be Shy
Drop us a line anytime, and one of our customer service reps will respond to you as soon as possible